When families enter our program, they face a myriad of obstacles other than simply not having a place to live. Some have struggled with financial hardship due to a sudden death or serious illness in the family, unexpected bills and fees, or a loss of employment. Others come from backgrounds of abuse or neglect and are struggling with their past. Others have made poor life choices in the past but are ready for a second chance at life to do things the right way. Whatever their history and needs, we here at Family Promise seek to help guests and their families receive the services that they need so that they can get back on their feet.
Here are some of our success stories.
Raising them right

Cindy and the kids came to us in November of 2016. We have been blessed to get to spend so much time with them, watching the kids grow and helping Cindy get back on her feet.  They have experienced so many things while at Family Promise including job changes, getting a new family van and so many others too numerous to mention.
We have seen little Avery get almost potty trained.  Molly chose to share some of her piggy bank money with their church for a van the church desperately needed.  Jr. keeps filling his "Fundsforfamilies" Banks for Family Promise and the rest of them have just grown so much in the last few months.
We are pleased to announce that Cindy has officially moved on, but she has not gone far. Cindy and the kids are the first family to move into Promise House.  We are so excited to be able to continue to work with the whole family over the next two years.
TAMIKA'S HARD WORK
There is always somethi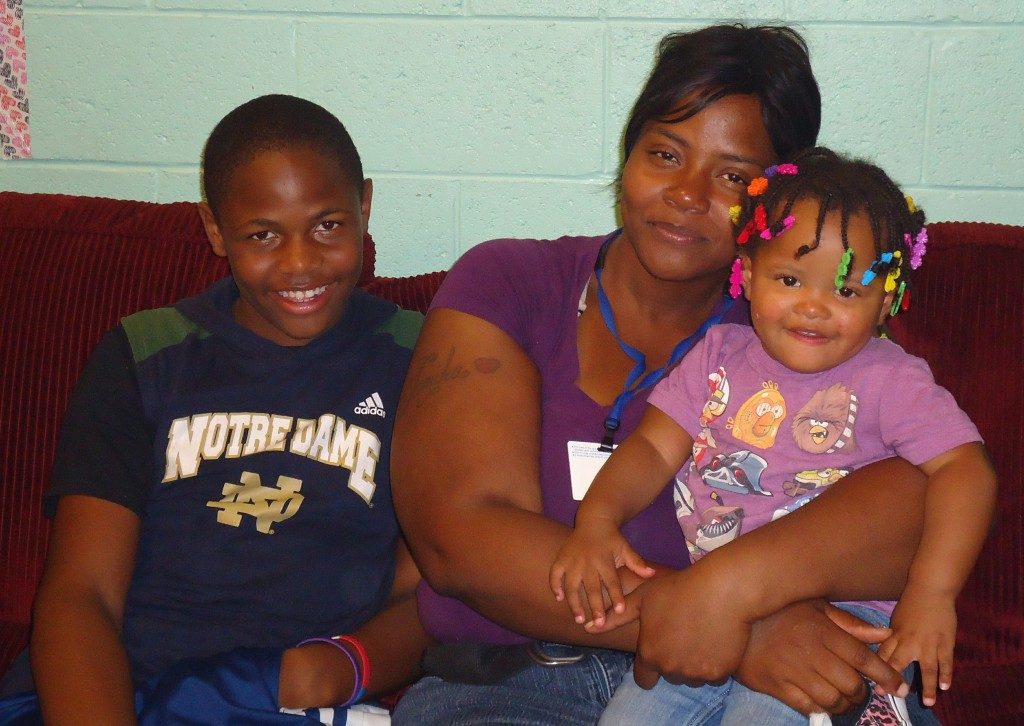 ng to learn from our guests that come through Family Promise. Occasionally, a lesson is taught in such a way that it restores hope and encourages us to just be better people.  Tamika was such a guest.  She never had a bad word to say about another guest or anyone she interacted with.  When she came in she told me she was going to find a job. I hear that often from new families. Sometimes it works out right away, other times it takes a while.  Tamika had a job within two weeks.  A job that she works very hard at, but never complained, even once.  Within a few weeks of getting her job Tamika was ready to move.  She had saved enough to get into her apartment and wanted to start a new life.
Part of the graduation process is sitting with the family and talking about the matching funds from the United Way.  I began to get the paperwork out and Tamika stopped me.  She explained that she didn't want the extra money.  She told me to save it for a family that really needed it.
That was my lesson that Tamika taught me. I saw a selfless heart and an honest desire to just work hard and do well, and live a life.  She stops by to say hello a few times a month.  She and her children are doing well.  I asked her one time how she gets by without complaining. She told me that she just focuses on what's right instead of what is wrong, because things could always be worse.  Truer words have never been spoken.
EVERY PENNY COUNTS: JON & FIONNA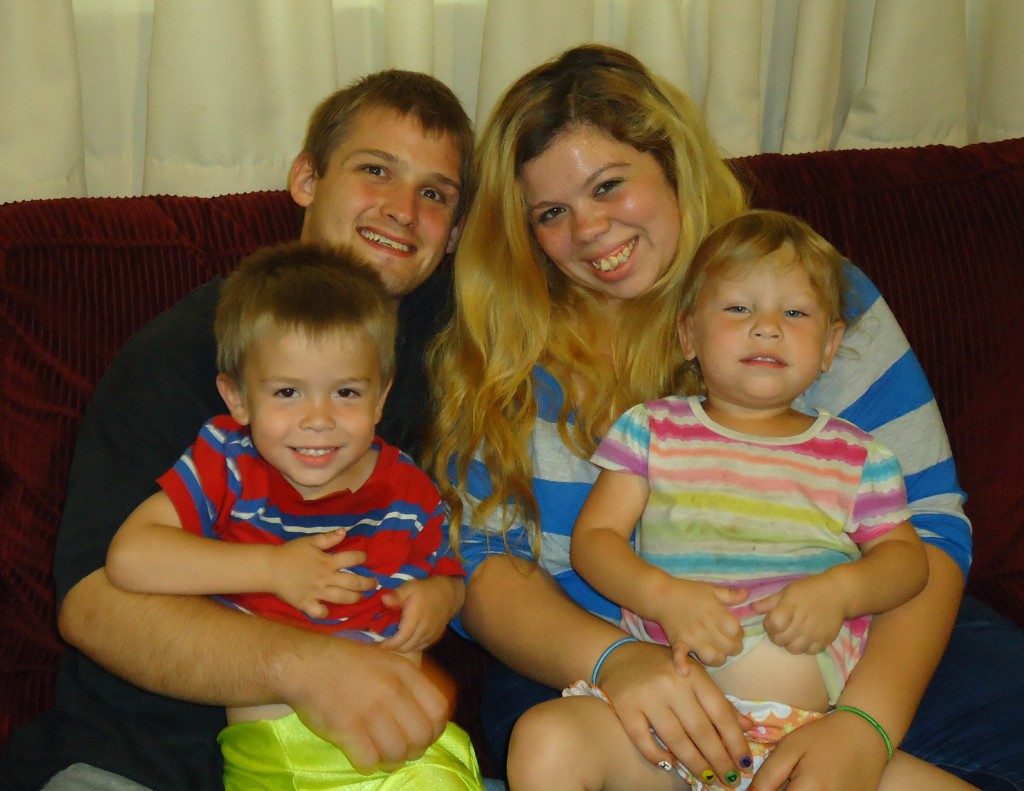 Each week at Family Promise guests are given an opportunity to take several classes. One of the classes we teach is the Dave Ramsey Financial Peace University. We combine this class with a workbook that Family Promise National has published called Family Financial Fitness. Many times families don't know how to budget or even don't want to learn to budget. However, every once in a while we have a family that loves to learn how to budget and save. Jon and Fionna were one of these families.  I have never had better savers in this program. If they had only earned a penny they would have found a way to save half of it.
Fionna would track me down, budget in hand, and ask me questions or tell me the next step she was working on in the Dave Ramsey class. She and Jon would come into my office frequently and strategize as to how they could make the most of their opportunities available here at Family Promise – and they did.
Jon and Fionna graduated in June 2015 and moved into a lovely Victorian apartment. They have continued to be fantastic savers and recently had the opportunity to get a car. Jon and Fionna also received some other fantastic news the second week they were in their apartment – they were expecting twins in April!
A GROWING FAMILY: MEISHA & AARON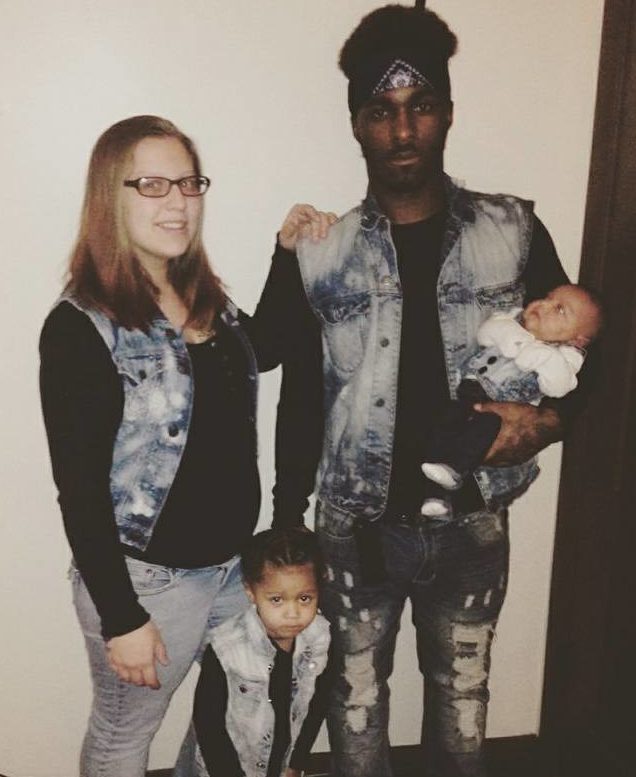 Guess who has expanded their family? Meisha and Aaron just added the newest edition to their happy home. Meisha is on maternity leave spending time with their newest little girl, GI, but will soon return to her position at the YMCA child care program. Aaron is working part time and they continue to do well in their housing. Continue to keep them and their family in your prayers.
THE MORE THE MERRIER: BRANDY & LEWIS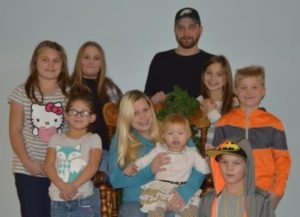 Brandy was in our program back in 2013 with her then 3 year old twins Nevaeh and Braylon and her two older daughters, Breonna and Brooklyn.  She has continued to keep in touch with us and we have had the honor of watching her family grow over the past couple of years since she graduated. Brandy married her new love, Lewis, over a year ago and now has two step children and two more beautiful daughters. The family bought a home together recently and are doing well. They are one big happy family and we are so fortunate to still be part of their lives and be able to watch them succeed.
A NEW START: BRANDI & ANTHONY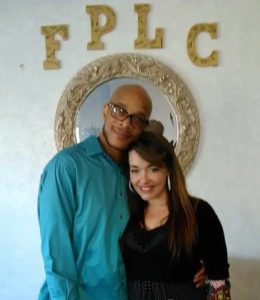 Brandi and Anthony are doing well. They both are working full time jobs. Their two kids are doing well in school. Brandi comes back to cut hair for everyone at the day center and Anthony helps us any time he can to move furniture for other guests who are graduating from the program. They continue to work with us through the United Way Rent Match program (in which their savings are matched with UW funds to help pay their rent) and we couldn't be prouder of them.
A GROUP EFFORT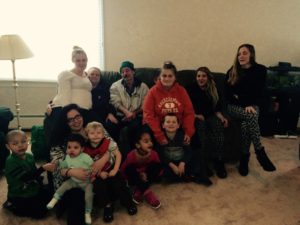 There are many opportunities to thank our Volunteers – for the time spent setting up comfortable and accommodating rooms, for giving advice to a young mom who's child woke up ill, for the paperwork, and the scheduling, and for driving a van full of children crying and adults yelling. For all of the things that you are not sure how they help, I want to assure you that they do and we are grateful for your service. Because of churches like yours and individuals like yourself we have real stories of success to share among us.
The story of one mom you helped care for who has four children. She came into Family Promise after being in a desperate and violent family situation. One that left her battered and broken and her children with scars on their hearts. She came to us and experienced for the first time people who wanted nothing more from her than to help. She came in not sure she could even get a job and applied at Wendy's. She was hired and began to see that she was not going to be able to provide for her children. So she got her GED. Having some confidence and some support for the first time in her adult life, she decided that she could have a future. So, she enrolled in college. At this point she saw that Wendy's really wasn't offering her a great future, so she applied for a job in a daycare and began to work full time. All the while going to college online full time as well. She moved to her own home. The first home she had without a partner who hit her or her children. Last August, she obtained her Associate's degree and re-enrolled. She will graduate with her Bachelor's degree this March. She also moved jobs again and now works full-time for BLAST. She still lives in her home with her children who are doing well and flourishing. That is her success, but it is your success as well. You helped change her life with your time, resources, and kindness.
The family of 5 that came to us whose life was so unstable they had been through many social service agencies in Lycoming County and had been told no more help would be given to them. Anywhere. Their teenage twins were in separate homes and refused to live together. The school their children had attended told them they could no longer come due to living in too many places in and out of the district. They were a family without hope. Mom was ill and dad was wanted in three counties for charges stemming from over 20 years ago. They were a family without a future. We reunited the entire family with hours of listening to their story, and sides and history. With much patience and a few tears all around. We got all the kids in school, we got extra supports for the family as opportunities arose. We got mom the medical treatment she so desperately needed. And dad faced all those charges that hung him up for 20 years. He is now free in every sense of the word. They started to go to church, got a home and moved there a few weeks ago.
When I say we, I mean you and us here at the office. We did that. Together.

From each of our families, from all of the staff: for all your service, for all your sacrifice, we thank you.