In response to homelessness, Family Promise of Lycoming County brings the faith community together to help families regain their housing, their independence, and their dignity. FPLC is a non-profit organization that works with a partnership network of congregations within a community that aims to help children and their families who are facing homelessness.  In addition to serving local homeless families, we offer an opportunity for volunteers of all faiths to work to reduce homelessness and transform lives in our community.
Together we provide food, shelter, and individualized case management services to children and their families that have lost their homes. We offer a variety of services, including:
Dave Ramsey Financial Peace University Training
Universal precautions
Parenting, co-dependency training
Resume preparation and many others
Our case manager works one-on-one with each family to determine their individual goals and helps them with referrals to area agencies to help them receive the services they need.  Our congregations provide love and support and all of the volunteers help to prepare and serve meals, drive the van, and sleep overnight at the congregations.  During the day, guests in our program stay at our Day Center/office facility on Hepburn Street, where they are able to shower, do laundry, and meet with our case manager.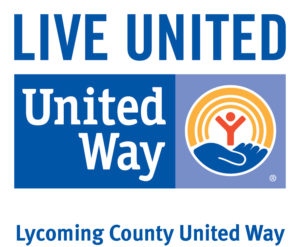 In addition to these services, we offer a Work Ready Clothing Closet to local men and women who come to us with a referral from local human service agencies.  Our clothing closet is maintained by volunteers and supplied by the community through in-kind donations.  Local retail stores such as Cato make regular contributions to the clothing closet.  We also offer household goods and furniture to our graduates when they get into their own housing.
We partner with many agencies to provide the most comprehensive services to our guests, including the Lycoming County United Way.  With their support, we offer a financial match of each guests savings towards their first and last rent payments as well as their security deposit.  This helps our guests secure housing more quickly and offers them the ability to have a fresh start with a stronger chance at success.
Here at Family Promise of Lycoming County, we are committed to helping families without homes get back on their feet and find and maintain secure housing. If you are interested in helping us accomplish our goal of reducing homelessness in Williamsport and Lycoming County as a whole. If you or someone you know needs help, please contact us!