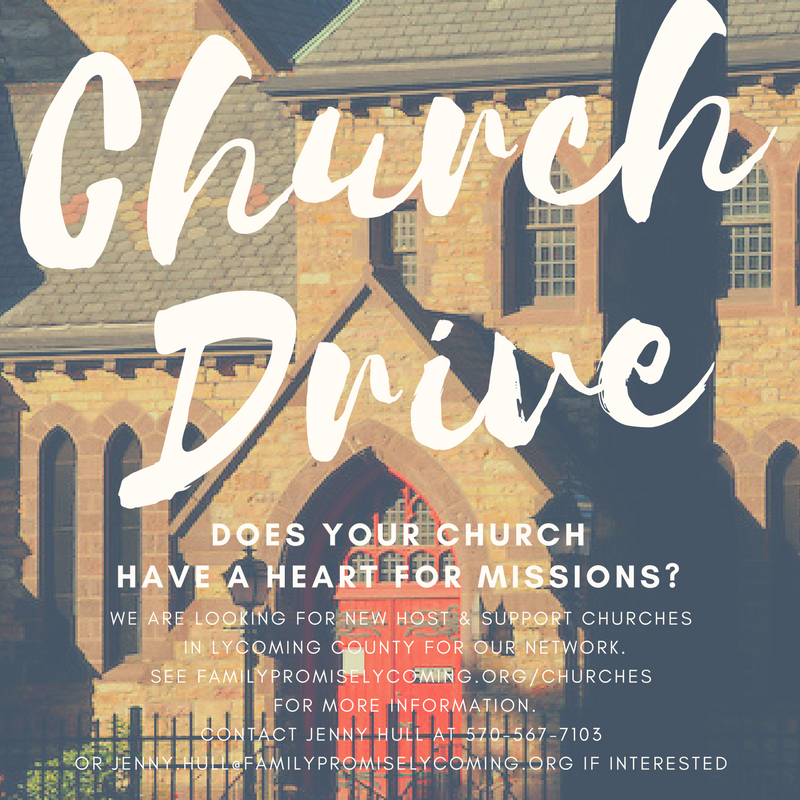 The goal of Family Promise is to build programs from existing resources so they can be implemented quickly and without major start-up costs.
The basic components of a local branch are:
Host Congregations
Volunteers
A Day Center
Transportation
Fundraising
Host Congregations
Three or four times per year, host congregations provide overnight lodging, meals (dinner, breakfast, and brownbag lunch), and hospitality for one week at a time. Housing rotates among the member host congregations (no less that 13) for four families (up to 14 people) from 6PM until 7AM the next following morning.
---
Volunteers
Our volunteers are the lifeblood of our program. Volunteers provide a variety of services: cooking
and serving meals, playing with children or helping with homework, and staying overnight at host churches. Beyond these services, volunteers interact with the guests by treating them with respect and responding with compassion. We have opportunities for the whole family to volunteer on some level.
The Day Center
Each day guests are brought to our Day Center which provides a homelike atmosphere for our guests from 7AM to 6PM. The Day Center also doubles as the Family Promise office. Employed guests will go to work during the day, while others will work with our case manager, Jenny, in order to find jobs and housing. The Day center also has shower facilities as well as clothes washers and dryers for the guests to use. School aged children will be enrolled during the school year.
Transportation
A Family Promise van and volunteer drivers will transport guests to and from the host congregation and the Day Center. We also help provide transportation to job interviews, housing searches, medical and dental appointments, and to social service agencies.
Fundraising
Since Family Promise is self-supporting, we are very open and maintain multiple avenues of funding the program. We will always accept donations (both material and monetary), grants, and fundraising opportunities. If you can support us in any of these ways, please contact us.
If you are interested in joining our network as a host or support network, please have your pastor/priest/clergy or coordinator contact us at (570) 567-7150.